ENFORCE is a new Belgian center of expertise for forensic wood research. Part of the Royal Museum for Central Africa (RMCA) in Tervuren, its main objective is to combat the illegal timber trade.
Need an independent expertise?
We provide species identification services for wood and wood products around the world.
---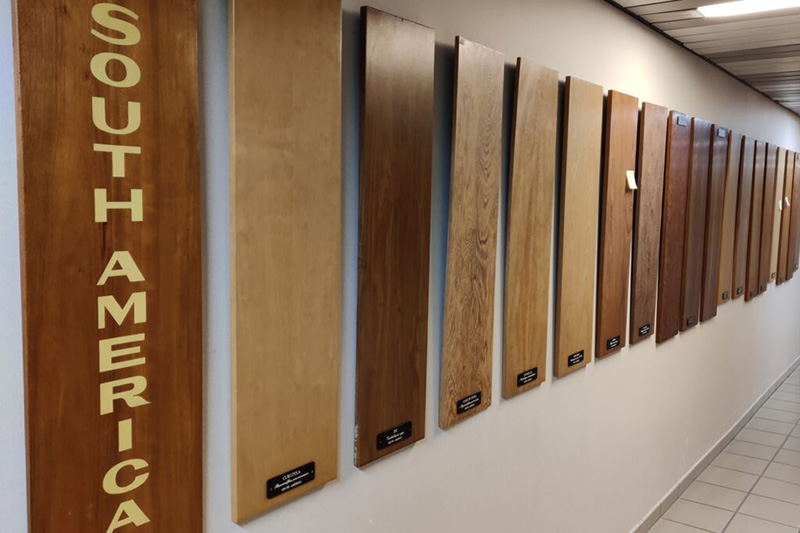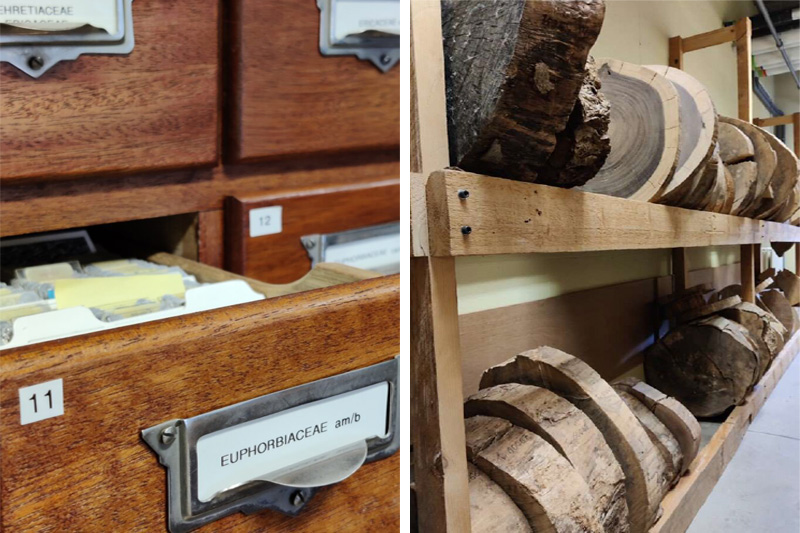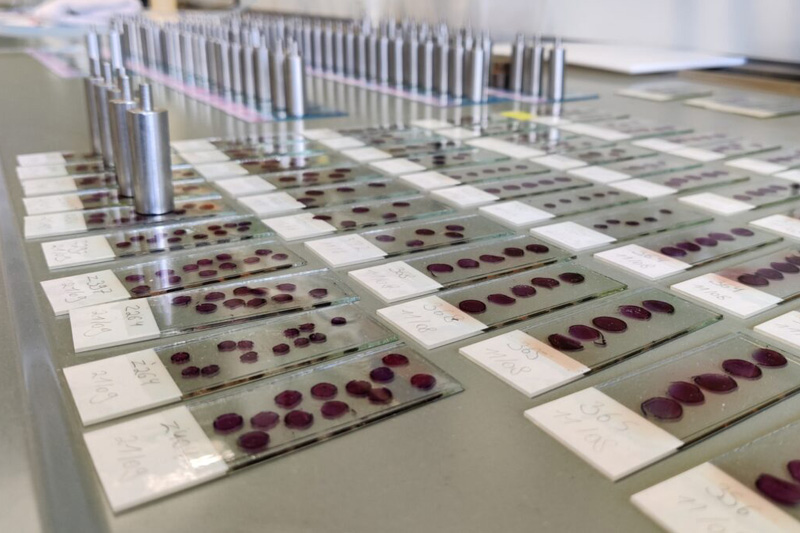 The Royal Museum for Central Africa is both a museum and a research center. The xylarium of the Wood Biology Service of the RMCA is a reference collection with more than 80 000 wood samples of 13 000 species.
Because of the important role Belgium plays in the import of timber in Europe, there is a need for a center of expertise for timber identification. This allows companies and government agencies to ensure the correct origin of wood and wood products.
This is where ENFORCE comes in. We use the RMCA's reference collection for accurate wood identification in the fight against illegal timber trade.
---
The center of expertise
ENFORCE's work is done in the CAPA building of the RMCA. Several tools and rooms are available to analyze a variety of wood products. The project is funded by BELSPO and has a follow-up committee that receives regular updates and provides advice. Thus, there is participation from all stakeholders: government agencies, customs, scientific institutions, companies, and so on.
ENFORCE has two objectives: to conduct a wood identification service and to conduct scientific research. The service involves analyzing incoming wood samples from various stakeholders - for example, Belgian customs and companies in Belgium and Europe. For this purpose, the design of samples for customs and systematic controls in the timber trade is also considered. There is also the possibility of training in the field of wood anatomy. The research includes the improvement of routine techniques used in service delivery. There is also a need for new identification techniques for analyzing wood products such as fiberboard and plywood, for which the use of a Scanning Electronic Methodology (SEM) and the purchase of a DART-TOMFS spectrometer are being explored.
---
Scientific equipment
Wood identification is done at the RMCA using macro- and microscopic analyses of the submitted samples. For this, we have a semi-automatic microtome, light microscopes and an electron microscope available. A DART-TOFMS spectrometer will soon be added. Scientific research is underway on using artificial intelligence to automatically identify wood species on scans.